Materials
1 teaspoon of butter

1 teaspoon of olive oil

1 cup of homemade yogurt

2 eggs (one will be reserved for the top of the white)

1 tea glass of ground walnuts, passed through rondo

2 teaspoons cinnamon ( Click to buy .)

1 teaspoon of salt

Whole wheat flour as much as it takes (As everyone's yoghurt has a different juiciness rate and each flour absorbs water differently depending on the brand, giving the amount may result in wrong results)

Fabrication
Melt the butter, if it gets too hot while melting, let it come to room temperature.

Put all the ingredients in the kneading bowl, except for the flour and the ingredients I wrote above. Do not forget to reserve the white of one of the eggs for the top.

Add the flour little by little in a controlled manner so that the dough has the consistency of an earlobe.

When your dough is ready in the consistency of an earlobe, lightly whisk the egg white you reserved for the top in a bowl with a fork. We're going to use it with sesame seeds and black cumin as the glue material for the cookies.

In a bowl, mix the sesame seeds and black cumin.

Take balls of dough and roll them with your hands, with a diameter of about 1 cm.

First, dip the egg whites into the bowl, then the sesame seeds with black sesame seeds, and arrange them on the baking paper-lined tray.

It is baked in the oven at 180 degrees for 30-35 minutes. You will get better results if you prefer an upper shelf than the middle shelf of the oven. Let me remind you that the performance of each oven may be different, keep track of it.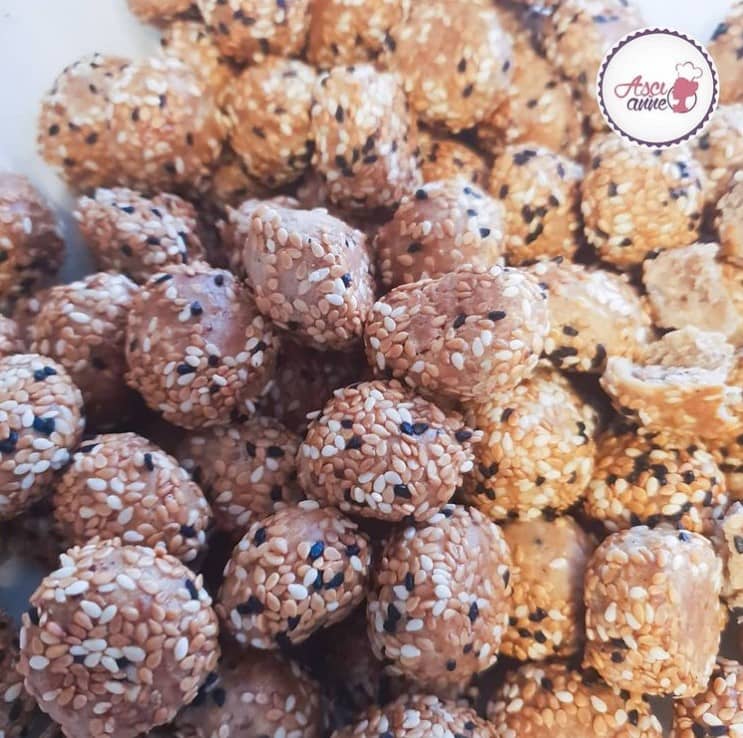 You can also try this recipe of mine: Nutritious Baby Cake